For two years, I've heard about the secret meetings - the meetings where two or so people secretly run our fair town. I have been told that Solicitor Tim Bonner and Council President George Pokrant decide the fate of all of Grove City in some secret room somewhere. Occasionally, Pokrant's minions are allowed to attend.
I finally received the invite.
To my surprise, the meeting wasn't in some secret bunker. The rumors made it sound like they rented space from Dick Cheney. The meeting was at the borough building – in the council chambers of all places! I suppose this fits under the old saying of "hiding in plain sight."
Bonner, dressed like the Emperor from Star Wars, called the meeting to order by making those in attendance bow down to a golden idol of Pokrant in the shape of a gopher.
The Elites began to decide the fate of the town. It was clearly not a collaboration - Pokrant told everyone what to think. Anyone who asked a question was quickly shouted down by Bonner. In public he is normally soft spoken, but in this meeting he roared.
Mayor Randy Riddle tried to assert himself a few times, but he was reduced to the role of a puppet. He spent most of the meeting hiding under his desk.
It was a heckuva meeting, to be sure. They came up with all kinds of crazy ideas. Pokrant's task appeared to be taking those ideas and ramming them down council's throat. He was told by Bonner to not allow any discussion and secure votes as soon as possible. The minions heartily agreed.
At the end, all in attendance were required to pledge an oath to the Elites and not reveal anything discussed. I just felt that this was too important to keep silent. Now you have been told.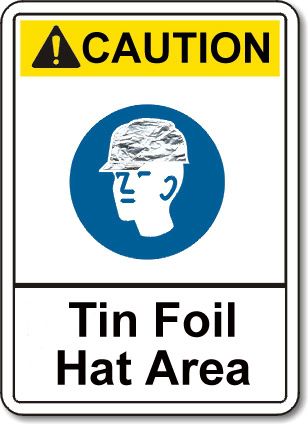 P.S. – Yes, I'm kidding. But there are a handful in town who believe this is how things go down. Really. And they all know better, but hate Pokrant and Bonner so much that they've basically formed the Grove City version of the Tin Foil Hat Society. Really.
What happens at council meetings? We vote on big issues - like allowing the Key Club to hold a 5K race in the park; like allowing the Strawberry Days Committee to hang a banner across a street. Once a year, we vote on a balanced budget (no tax hikes in 25 years!). The meetings are open to the public - every third Monday at 7:00. We even take questions from citizens and the media!
What happens at committee meetings? They are also open to the public. We discuss issues in greater detail.
Get involved in your borough and come to the meetings. Even if you just want to listen. Feel free to ask questions or make comments. Come see for yourself. Don't believe everything you read in the papers. Don't fall for rumors and assumptions. Come see for yourself - there is no secret society running the town.