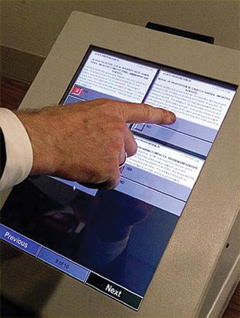 Time to get out of bed and go vote! It only takes a few minutes out of your oh-so-important life.
If you aren't sure about the issues, take a quick look down the page for my roundup of election articles and press releases.
By the way...vote "no" on retaining judges. Don't forget about the illegal pay raise! The judges enabled it to happen - then they took the money! **
Judge Joan Orie Melvin fought to return the pay raise from the beginning. Her integrity shows that she deserves retention.
Remember: if you don't vote, you can't complain.
Best wishes and happy voting!