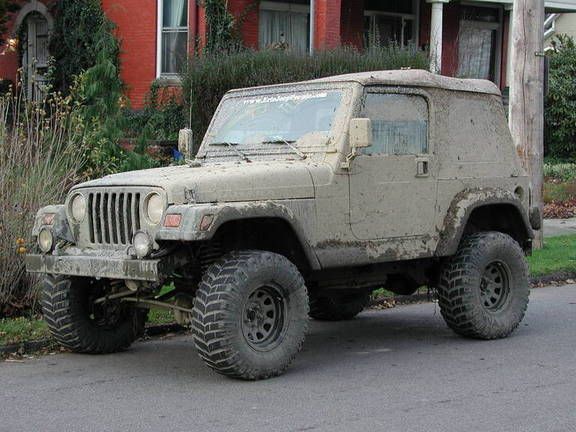 According to
a story on the Yahoo! Green site
, girls would rather go for the "man" in the enviro-friendly car. From the story:
Nearly 9 in 10 women (88 percent) say they'd rather chat up someone who owns the latest fuel-efficient car versus the latest sports car.

Eighty percent of American car buyers would find someone with the latest fuel-efficient car more interesting to talk to at a party than someone with the latest sports car.

More than 4 out of 10 (45 percent) 18- to 43-year-olds say it's a fashion faux pas nowadays to have a car that's not green or environmentally friendly.
Riiiiiiight. Where do these people live? San Francisco? Manhattan?
Let's be honest...brutally honest. Women want men, not snively little boys. You can't tell me that real women can't wait to land a hunk driving a Prius.
Hey, men! Want to turn the heads of the ladies? Buy a Jeep Wrangler. Put big tires on it. Get it muddy. Not that I'm looking (happily married, ladies...sorry), but women stare at the Jeep all of the time. And the namby-pamby women run screaming from it - but you're looking for a real woman anyway!
And it's a gas-sucking pig...especially with the big tires. I might get 15mpg on the highway if I'm puttering down the Interstate - with a tail wind. Hey, someone has to make up for all of that gas the hybrids are saving!

Chicks dig a real man-mobile.
Hey, ladies! This works in reverse, too! Want to land a manly man? Do the same thing. My wife needed to drive my Jeep the other day. I had her Jeep Grand Cherokee to haul my drums (a very manly instrument, by the way). My Jeep had fresh mud on it and she wheeled it over to the Sears store. She said she can't ever recall getting so many looks by men since she was 20.
A Prius? Come on...