Wendell August Forge president Will Knecht spoke to a group of employees, business leaders, political leaders, and media representatives at a special ceremony to celebrate Wendell August Forge's rebirth. After the 1:00pm ceremony, production started by hammering out the first post-fire piece - a mock Pittsburgh Penguins ticket commemorating the final game played at the Mellon Arena.
Here are the pics!
Will Knecht speaking to the crowd: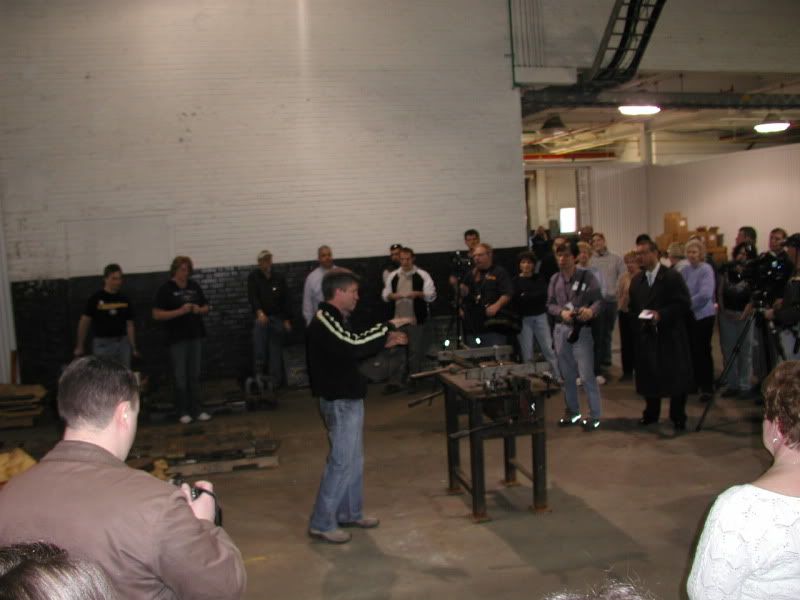 Hammering the first piece: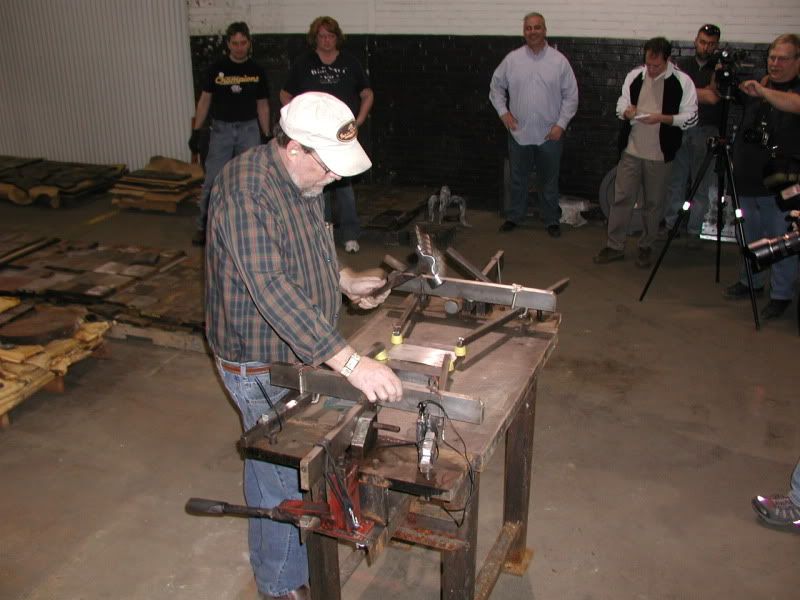 Knecht holding the first piece:
After the hammering: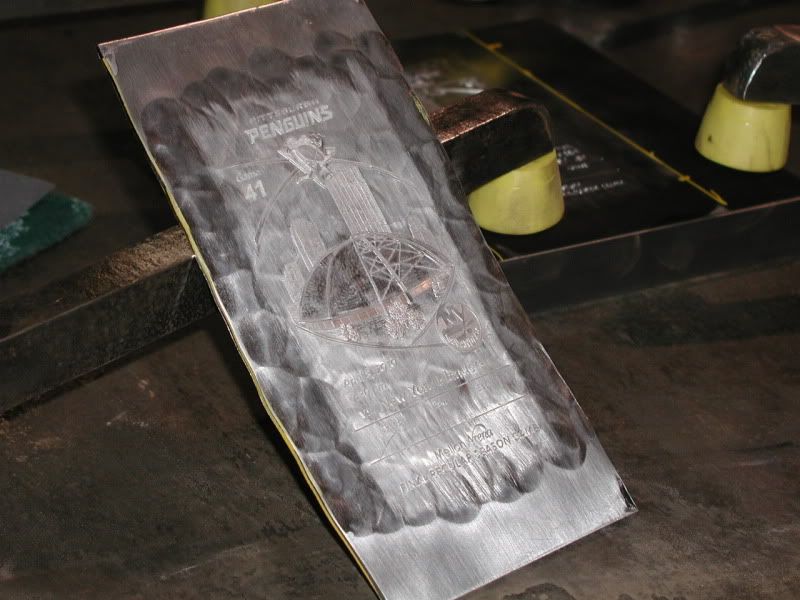 Showing off the dies: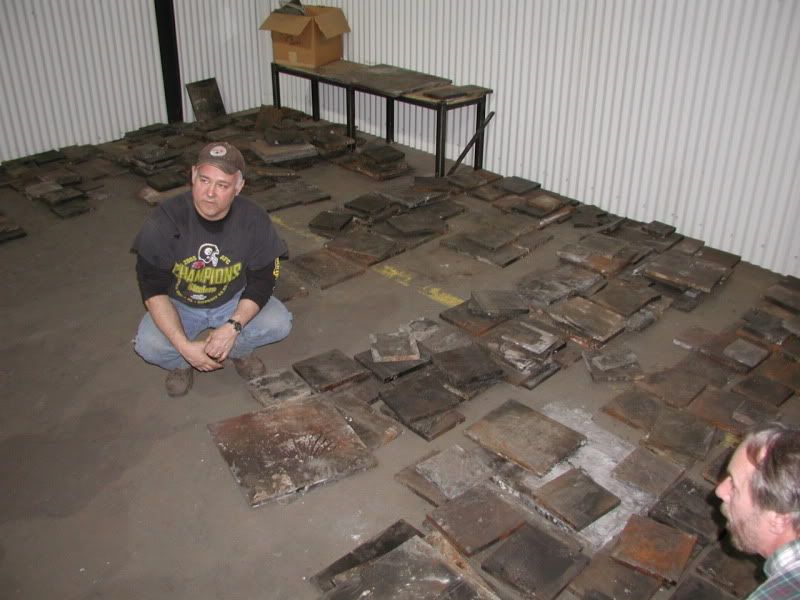 The first finished piece since the fire!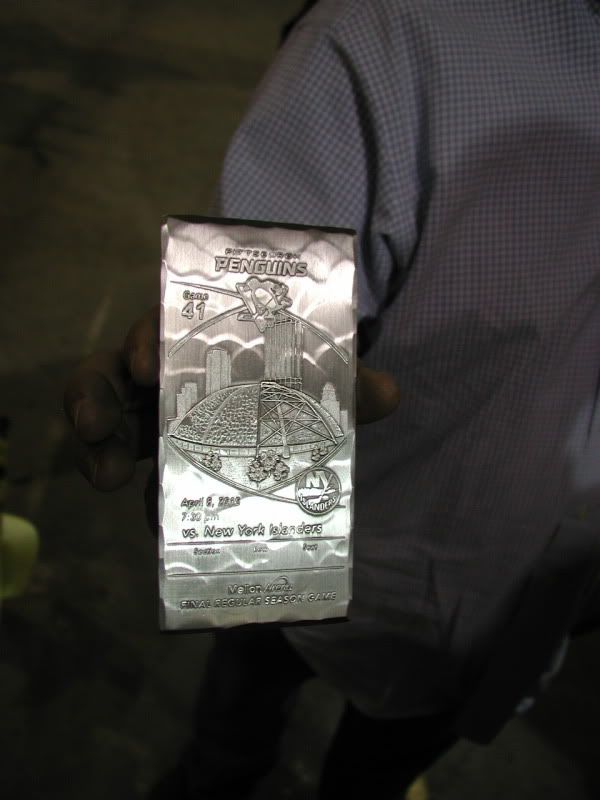 Production underway: